Previewing the AFC. NFC preview in part two on Tuesday!
I am a NFL junkie. It's my favorite sport to watch. It's my favorite thing to watch on television. It's the best source of drama, "reality TV" and sometimes even comedy too. I watch a lot of NFL Network even in the offseason when they repeat the same things over and over. I read a lot of different websites on a daily bais and I visit hardcore NFL sites like footballoutsiders.com and profootballfocus.com to soak up even more info because those guys are even bigger NFL nerds than I am.
When anti-football people complain to me during the season, I am always keen to point out that football is only on television five months out of the year. It's also not on every of the week although now that the Thursday night game is a regular thing we do have NFL football three nights per week. And when it's not on? I'm thinking about the games upcoming. It never ends for me.
I'm deep into the NFL every season. The fact that my beloved St. Louis Rams are 15-65 over the last five years (worst record in NFL history over a 5 year span by the way) doesn't matter. I always have hope that "this is the year" because of what happened in 1999. Even if it's not, I'm able to spend my time worrying about my various other ventures like fantasy football (eight leagues with four being for money), various fantasy games on other websites (I recommend fanduel.com for that) and of course betting on not only the games, but also prop bets throughout the year too.
If loving the National Football League was a crime then you could throw the book at me because this has been a 20+ year love affair that shows no signs of slowing down.
Looking Ahead to the 2012 NFL Season
As far as predictions go, this is never easy. Do you ride the prohibitive favorites or is there some "middle of the pack" team that's ready to emerge to reach elite status? It's hard to guess what team that might be. Shouldn't it be easier to pick a favorite to win it all? It should be, but it isn't like that. I think about the last three Super Bowl Champions and I wonder what the "right move" is in terms of predictions.
I'm not knocking the 2011 Super Bowl Champion New York Giants here, but if Kyle Williams of the Niners didn't fumble a punt in his own end during a 17-17 NFC title game then would the Giants have won it all? We don't know. If Wes Welker caught that Tom Brady pass in the Super Bowl would the Pats have gone up by 7 or more points to win the big one? We don't know. Football truly is a game of inches.
The fact is that the 2011 Giants were a 7-7 team that won their last two games to make the playoffs as the NFC East winner sat 9-7. In 2010 they didn't make the playoffs despite being 10-6 that year.
The 2010 Super Bowl winning Packers didn't win their division. And they didn't win a playoff game the year before (lost to Cardinals in wildcard round). They were not considered an "elite team" going into the season they won.

The 2009 New Orleans Saints were the #1 NFC seed team going into the playoffs. However, in 2008 they were just 8-8 and not a playoff team. It's not like they went into 2009 as the favorites. They earned their respect as the season went on.

The last team that had "playoff pedigree" going into a season where they won it all were the 2008 Steelers, but the last three winners were not heavy favorites to win when they did.
You know what matters the most? Being hot at the right time. That's not something I or anybody can really predict in the month of September, but we sure can try right? Let's do this.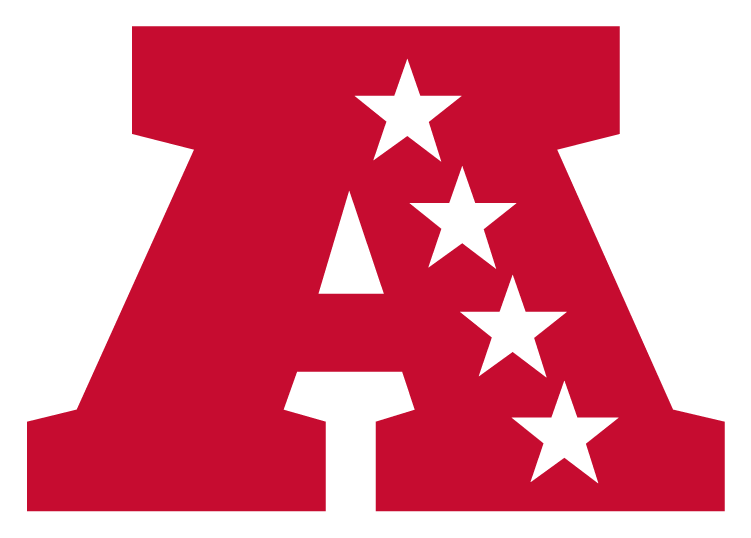 AFC EAST
Is this a one team division again? I sure think so. There's no reason to believe otherwise.
New England Patriots (14-2)
During the 2007 NFL season, the New England Patriots scored a record 589 points, which is 36.1 points per game. My feeling is that the 2012 Patriots might top that number this year. Last year they were at 513 points, which was third in the NFL behind the Packers & Saints, but I like their chances this year. They have a very favorable schedule with only one road game against a playoff team, that being at the Ravens in week three. Their toughest home tests are against the Texans and Niners in weeks 14 and 15, but I think they are one of the scariest home teams in the league. With Tom Brady running things as always, Josh McDaniels back as offensive coordinator, a loaded receiving group with Wes Welker (motivated more than usual as a franchise tagged player), a quality free agent Brandon Lloyd starting on the other side and their outstanding TE's Rob Gronkowski & Aaron Hernandez they are a tough team to defend. They might even run the ball a few times too.
Defensively they got better. Their biggest issues last year were with the pass rush, which was non-existent. If you can't rush the passer it's difficult to defend teams that throw the ball against you, which happens to be the majority of the NFL these days. I liked the draft picks of Chandler Jones and Dont'a Hightower because they can make an immediate impact on a defense that needs it.
The Patriots are not my favorite team, nor are they a team I root for, but it's impossible to deny how good they are. Barring some unforeseen injury, they are the class of the AFC once again.
Buffalo Bills (10-6) *
I live about three hours away from Buffalo, so I have a lot of friends that support them. These fans of the Bills have suffered through so much misery that I want something good to happen for them. They haven't made the playoffs since 1999. Last year they were 5-2, their fans expected them to be in the playoffs and they collapsed in the second half to finish at 6-10. What happened? The defense fell apart. The offense didn't score as much as they did earlier in the year. Basically they "pulled a Bills" and let their fans down again. In the offseason they made it a point to shore up the defense while leaving the offense pretty much intact. I'm okay with that because I think the RB combo of Fred Jackson & CJ Spiller can give defenses problems while QB Ryan Fitzpatrick has a lot of chemistry with WR Stevie Johnson.
The big splash they made was signing prized defensive end Mario Williams from the Texans, who is 100% after missing last year with a torn pectoral injury. He's a difference maker. When you team him up with 2011 first round pick Marcell Dareus on the defensive line they will make it difficult for other teams to handle the pressure. Their secondary is pretty good already, so if they can pressure their opponents without blitzing too many guys they will be able to make plays on the back end.
When looking at their schedule, the first half is tough, but the last seven games are easy. They play vs Mia, @ Ind, vs Jax, vs StL, vs Sea, @ Mia & vs NYJ. That's five home games against zero teams that had winning records last year. If they can go something like 5-4 or 4-5 in their first nine games I think they can finish the year going 5-2 or 6-1. That means they could end up at 9-7 or greater to become one of the wild card teams in the AFC and end that 13 year playoff drought.
Miami Dolphins (6-10)
I have the Dolphins finishing with the same record this year as they did last year. I don't think they will take the same route to get there, though. Last year they started out 0-7 and finished the year going 6-3. I can remember betting on them regularly early in the year thinking they can't be as bad as their record indicated. Thankfully I stuck by my instincts because they ended the year well and I can remember cashing in on them a few times after they realized how good Reggie Bush can be. He had the best year of his NFL career and proved he could be an every down back that a team can rely in. The problem is they just don't have enough weapons on offense around him. With a rookie QB in Ryan Tannehill and a WR group that is arguably the worst in the NFL, the question is can they score enough? Don't think so.
What carried Miami last year was their defense. They had the third best rush defense in the league and they only gave up 30 points once. In today's NFL that's quite an accomplishment. They're the type of team that has a lot of 20-17 type of games. I don't think they can do enough on offense to win those kinds of close games late with a rookie QB running the show, which is why I have them at 6-10 again.
New York Jets (5-11)
The most overhyped team in the NFL might be one of the worst teams in the entire league. Why? Because in a league where passing dominates they don't have enough weapons surrounding Mark Sanchez, who had a rough third year in the NFL last season. Santonio Holmes is their top wideout and he's not going to scare anybody at this point in his career. Running back Shonn Greene is not elite. Serviceable? Sure, but he's not going to dominate games with his legs.
They will win some low scoring games because they should be able to top the average teams out there. The issue is can they score enough to win those 27-20 type of games? I don't think they can. Throw in the fact that their most popular player is a backup QB. Turn on ESPN. I'm sure they're talking about him right now. Needless to say, if that's what people are talking about then that's because the rest of the team doesn't have much to offer.
I expect a lot of losing for the Jets this year and that means a lot of booing at MetLife Stadium as well.
AFC NORTH
It can be argued that the Ravens and Steelers have the best rivalry in the NFL. Who will emerge from the AFC North this year and can the Bengals make the playoffs again?
Baltimore Ravens (11-5)
This may come off as a bit of a bold statement, but I'm going to say this anyway. The Ravens defense is overrated. Their offense is the best part of their team. Soak it in. Now I'll tell you why. Ray Rice. He's a difference maker for them. He's the guy that defenses focus on so much every single week and even when they pay attention to him he still beats them. That's talent. Rice is arguably the most valuable running back in the league because the offense runs through him more than any other RB in the game. I also think QB Joe Flacco improved last year and will do so even more this year while second year WR Torrey Smith has the potential to be elite if he can be as good in the short game as he is in the deep game.
On the defensive side of the ball, I think they will miss defensive player of the year OLB Terrell Suggs, who is out after suffering a torn Achilles tendon in the offseason. He may be back in the second half of the year, but I don't think "T-Sizzle" will be at his dominating best. You can't replace a guy of his talents that easily. I remember those two wins versus the Steelers last year. Suggs made plays all over the place. Yes, Ray Lewis is still very good in his late 30s and Ed Reed patrols the middle very well in his mid 30s, but if they fail to get the same pass rush their defense won't be as impressive as it was.
I think this is the year people will realize the offense is better than the defense. Look for them to have a top ten offense while the defense falls towards the middle of the pack instead of being in the top ten like usual. In today's NFL where offense is more important than defense that could be a welcome change for their fans.
Pittsburgh Steelers (10-6) *
I know too many Steelers fans in my life. My brother, brother in law and one of my best friends are all hardcore Steelers fans who don't shut up about their team. Can you blame them? They have been arguably the most successful NFL franchise since the mid 70s when they were winning four Super Bowls in six years. Most Steelers fans expect to mark their team down for 9 to 13 wins and a playoff run. I would feel that way too if I were them.
What the Steelers have going for them is experience in late game situations where QB Ben Roethlisberger often thrives. There have been many instances late in games where Big Ben is running for his life because his offensive line failed to protect for him and he always seems to find a way to make the big throw to the open guy. With talented outside weapons like WRs Mike Wallace (give him a raise!) and Antonio Brown, they will be more of a passing team than a running team and that's what they should be.
My concern with the Steelers is on the defensive side of the ball where they have seven defensive starters over the age of 30 and are coming off a year where they didn't pressure the QB like we are used to seeing. Still, I think they are smart enough on defense to stop teams when they need to, or at least do their part to help the offense when they need to.
I'd say we can mark them down for those 9 to 13 wins once again. I think 10 is the right number this year. Where they go from there depends on other factors, but as long as Roethlisberger is in there they have a recipe for success.
Cincinnati Bengals (8-8)
I think the Bengals surprised a lot of people last year. This year they won't. While I do think QB Andy Dalton and WR AJ Green may improve on their excellent rookie seasons of last year, I'm not sure if that's enough to make the team better. Do they have enough talent around those two to go from a wild card team to a Super Bowl contending team? I don't think so. Teams will have had an entire offseason to figure out that Green needs to be double teamed and that will force Dalton to find other targets to put up points. I'm not sure if they have enough other targets to do that. Is Benjarvus Green-Ellis an upgrade at RB? He seems pretty average to me.
Defensively they are a solid team. They don't jump out at you as a team that's really strong against the run or the pass, but they are good all around. They don't have a "superstar" on defense that demands the attention of the other team. They are balanced and play hard under a very good defensive head coach in Marvin Lewis. Sometimes that's all you need to be in the playoffs.
The question for them is not about whether they will be competitive, but can they up their game to get to that next level of the playoffs? I don't think it's this year. However, the Ravens and Steelers are getting older especially on the defensive side of the ball, so don't be shocked if the Bengals are winning this division as soon as 2013 or 2014.
Cleveland Browns (3-13)
Sorry Browns fans. I hate to do this to you, but I have you penciled in as the worst team in the NFL. On the plus side, that means you can likely pick USC QB Matt Barkley first overall because he's a better prospect than your current rookie QB Brandon Weeden, who most people (like myself) believe you reached for in the draft. Why not give Colt McCoy another shot? I have a feeling we'll see both of them because they have a lot of issues on this team and I don't see them improving a whole lot as the season rolls on.
My big question for them is can they score enough? While I do like the drafting of RB Trent Richardson in the first round, I don't think it's going to be very easy for him to run when the passing game is one of the worst in the league. Defensive teams don't fear the wideouts of the Browns. They have a rookie QB, a rookie RB and a rookie WR Josh Gordon is likely starting on the outside. It's rare that a team is successful with that many rookies starting at that many key positions.
When you factor in their inability to score a lot of points and playing in a division with three teams that are clearly superior to them, it's going to be another long year for the Browns. Start scouting Barkley, though. He's a keeper.
AFC SOUTH
Last year the Houston Texans made the playoffs for the first time in their history. They even won a playoff game with their third string quarterback. Can anybody in the division challenge them? Probably not.
Houston Texans (12-4)
Last year was their first time in the playoffs in their ten years of existence. This year it's about proving they are an elite team capable of winning the Super Bowl, which I think they are. Due to the best running game in the league and an aggressive defense that attacks the offense in many ways they are going to have a very good regular season. I also think they benefit from playing in a division with below average teams. While they do play against some playoff teams (in my opinion) like the Pats, Packers and Bears, they do have a favorable schedule.
The formula is simple for them. Run the ball with Arian Foster. Keep Andre Johnson healthy, hopefully for all 16 games. Have Matt Schaub finish the season. Last year's broken foot was a freak injury that shouldn't linger for him. As long as they run the ball and keep on harassing offenses on the other side of the ball they should be fine. I love the Texans defense. I think they will carry the team.
I think most Texans fans were happy last year that they simply made it to the playoffs. Now they should have loftier goals that they can achieve because they know what it's like to be in the playoffs. As long as Schaub, Foster and Johnson are there you know the offense will do their part. My opinoin is that the defense will be the best part of the team and as we all know defense is what can win you a championship. Everything is in play for the Texans this year. And I think they know it.
Tennessee Titans (7-9)
If I told you that the Titans had the same record last year (9-7) as the Super Bowl champion New York Giants that might surprise you. They are one of those typical .500 teams that hovers around the 6 to 9 win total mark every year. Last year they didn't win three in a row or lose three in a row. They were very average in terms points scored, points against and in terms of having games where there weren't a lot of points. If you watch the Titans you're not getting a shootout.
I like the move of starting second year QB Jake Locker. You have to see what you can get out of him instead of putting Matt Hasselbeck there again. The key will be RB Chris Johnson. If he's an elite runner again they could be a playoff team. He's a difference maker and there are only so many guys like that in the league. WR Kenny Britt is a big question mark too. He leads the NFL in arrests in the last three years, so congrats to him for that. In the end they'll be what they usually are as a solid team that just falls short of the playoffs once again.
Jacksonville Jaguars (5-11)
The Jags are a lot like the Titans although they are probably a rung below them. My buddy Bret predicted in his season preview that they would finish the year at 1-15. I think that's too harsh. They are not that bad. Last year they finished at 5-11 and that's where I have them at this year. I'm not sure they have done enough to move up from that. It's a team with young players that need to grow together. It takes time for that to happen.
Now that their best player, RB Maurice Jones-Drew, is back after the holdout that accomplished nothing, they should continue to be a run-heavy offense while trying to develop second year QB Blaine Gabbert. I know preseason doesn't matter much, but their offense showed some encouraging signs in the preseason with Gabbert hooking up with prized rookie WR Justin Blackmon. I think Blackmon will make a difference next year. It's hard to have a huge impact as a rookie when you're on a team that will predominantly run the ball.
I see the Jags at the bottom of the AFC South where they will battle with the Colts for the basement. Could they surprise a lot of people? I think they have that potential. I just think they're a year away from taking a significant step forward.
Indianapolis Colts (4-12)
Even though I only pick them to win two more games than last year, I think they will be better because they won't get blown out of games as often. They gave up just under 27 PPG per game last year and scored just over 15 PPG, which are not numbers to get excited about. Rookie QB Andrew Luck will be a superstar in the NFL within three years, but like most rookie QBs he will make mistakes along the way. I don't know that he has enough talented teammates on offense aside from Reggie Wayne, who is in the last few years of his career.
I think defensively they have a lot of issues. That was always their problem even when they had Peyton Manning running the offseason. They didn't do that much to address it aside from bringing in a defensive head coach and trading for Dolphins CB Vontae Davis, who is a player I do like. While I think Luck will help the offense improve on last season, it's the defense that has more issues. The rebuilding will continue for the Colts, but at least they have another franchise QB in place. Some teams aren't so lucky. Hey Browns fans how you doing?
AFC WEST
This is the hardest division to predict. Any of the four teams can win it. Any of them can win just three games too. Last year three teams finished 8-8 and the Chiefs, who won the division with a 10-6 record in 2010, were at 7-9.
Kansas City Chiefs (9-7)
Last year the Chiefs finished last place in the AFC West largely because they lost their best offensive player RB Jamaal Charles and one of their best defensive players S Eric Berry. It's hard to recover from devastating injuries, especially when they happen early in the year. The Chiefs gave up the least amount of points out of all the teams in their division, but they also scored the least. I think with Charles fully recovered from his torn ACL and with RB Peyton Hillis also in the mix they can be successful by running the ball as much as any team in the NFL, except maybe the Texans. It's not like the arm of Matt Cassel is going to scare anybody. He's a serviceable QB, but not necessarily a championship QB.
With that in mind, can they win the division? Of course they can. It's a wide open race. Last year's Chiefs were a streaky team because they lost their first three games, they won four straight after that and then just when people believed in them again they dropped four in a row to go to 3-7. Late in the year the defense stepped up, though. They showed they had fight for new head coach Romeo Crennel, who is a much more easy going coach than Todd Haley was. He's a better fit for them. It's why they beat the Packers in week 15 to end their undefeated season at 14-0 when most people expected a Packers win, including me.
I think the Chiefs will win the division on the legs of Charles & Hillis, who by the way is in a contract year and will be very motivated to make the most of his opportunities. Don't be shocked if the Chiefs lead the league in rushing. It could be what gets them to the playoffs.
Denver Broncos (9-7)
I think the Broncos can make the playoffs this year, but I think they will have some struggles and with the Steelers, Falcons, Texans and Patriots in their first five games they might get off to a slow start. I think they will have some issues in terms of getting used to what Peyton Manning can do and I wonder how comfortable he will be in a new offense. Let's not forget either that he hasn't thrown a pass that counted in 20 months. It's been a while. I'm a huge Manning fan. I think he's the best QB in the history of the game because of how good he was, how he made all of his teammates better and for his consistency. However, it's never easy on a new team and I think it's foolish to think they will gel immediately when they play such good opponents in the early going.
The defense is young. I think their second year OLB Von Miller will lead the league in sacks multiple times in his career. It might happen this year. What else do they have, though? Champ Bailey was once an elite cornerback, but he's clearly on the downside of his career. I think their run defense is questionable and they're playing in a division with elite RBs like Charles, Mathews & McFadden. Their opponents may run all over them.
If you look at the way I've predicted things, their nine wins wouldn't be enough to make the playoffs because I have the Steelers and Bills as my Wild Card teams. I think it may come down to a situation where they have the season on the line in the last game of the year versus the Chiefs and the Broncos would lose at home, which would put the Chiefs in. Odd huh? Not really. That's why the NFL is what it is. You just never know. Home field doesn't seem to matter as much as it used to.
San Diego Chargers (7-9)
This is the sixth year with Norv Turner at the helm of the San Diego Chargers. Last year's team finished 8-8, which is tied for the worst record in his career with the Chargers. That's not bad considering how many teams have had losing seasons in the last five years. However, with the talent they've had in San Diego there's always been an expectation of them doing more and the question is why is Turner still there? Maybe the owner is cheap because he gave Turner an extension and he didn't want to pay somebody else? It could be that, or perhaps Turner sold him on the idea that if he has one more chance he can get the most out of his players. Last year they were 4-1, they went on a bye and then they lost six straight before going 4-1 to end the year and that left them at 8-8. What a streaky team huh?
I think offensively the Chargers should be pretty good although they will need QB Phil Rivers to be better than he was last year. His seasons from 2008 to 2010 were phenomenal. Then last year he struggled early on and finished with 20 INTs, which was very uncharacteristic for him. I think it has to do with a lack of weapons. His former All-Pro TE Antonio Gates was banged up and you could tell WR Vincent Jackson (now on the Bucs) wasn't too happy in his last year there. I don't think they did enough to get better because all they did was bring in Robert Meachem of the Saints, who was a decent receiver over there but he's not a Pro Bowl caliber player by any means. Perhaps RB Ryan Mathews could have a big year like a lot of people except, but he'll be slowed early on by a broken collarbone injury. If Mathews can play like a top five RB they could make some noise in the playoffs.
Much like the Broncos, their defense isn't going to scare anybody. They don't have much of a pass rush. Their run defense is average and the pass defense tends to give up a lot of yards. I think they're a non-playoff team. To all the Charger fans out there, enjoy all those awkward Norv Turner facial expressions because this is likely the last year he'll be there. A new voice could be what they need to turn their fortunes around.
Oakland Raiders (6-10)
Do you think they regret the Carson Palmer trade that the former GM and coach made last year? I do. It's likely why they got fired. It cost them draft picks and Palmer isn't the player he was five or six years ago. He's in his 30s now, he has an average receiving group around him and he's not at the level of a Brady or Rodgers to where he can make others around him better.
The key to the offense is RB Darren McFadden. If he can play all 16 games, or something close to it, then they can win the division because they have been close the last couple of years. His 5.4 yards per carry is a very impressive number, but that was only in seven games last year. The good thing is it wasn't an ACL tear or a major ligament injury. It was a foot sprain. He's ready to go by now. Mark my words. If McFadden plays a full season he'll lead the league in rushing and they will make the playoffs. It's a big "if" though because in his first four years that hasn't happened once with 13 being his most games played in a season. Last year they had a quality backup RB in Michael Bush. Now he's in Chicago. What happens if McFadden goes down in 2012? It could get ugly.
The last decade has been rough for Raiders fans. Since the Super Bowl loss in the 2002 there's been a lot of misery. Sorry to say, but it looks like there will be more of that in the near future.
--------------
AFC PLAYOFF PREDICTIONS
Here's how my AFC playoffs look.
1. New England Patriots (14-2) - First round bye
2. Houston Texans (12-4) - First round bye
3. Baltimore Ravens (11-5)
4. Kansas City Chiefs (9-7)
5. Buffalo Bills (10-6)
6. Pittsburgh Steelers (10-6)
WILD CARD ROUND
Steelers over Ravens
Bills over Chiefs
AFC DIVISIONAL PLAYOFFS
Patriots over Steelers (teams re-seed in round two)
Texans over Bills
AFC CHAMPIONSHIP
Patriots over Texans
I went with the favorite. To me, the Pats are the class of the AFC and I think they addressed their defensive concerns wisely in the offseason while also adding to the passing game by bringing in Brandon Lloyd, who is an upgrade over Deion Branch. They will be tough to beat.
Who do I think will be the Patriots opponent in the Super Bowl? Find out when I post the NFC Preview on Tuesday at TJRSports.com. This first part is already over 5,000 words. The next one will be about the same.
Just a reminder too that I will be doing weekly NFL picks with my friends Mike Maloney and Bret Clev starting with the Wednesday night Giants/Cowboys game and then on Friday with the rest of the games week one. I guess you could say I'm ready for some football huh?
I'm not a Jets fan, believe me. The video is here for the "can't wait" part because that's my feeling on the upcoming NFL season.
The NFC preview can be viewed RIGHT HERE.
John Canton - mrjohncanton@gmail.com
Twitter @TJRSports