Time to check in on some AFC training camp battles
I'm back with my second check on the AFC training camp battles. If you want to check out the first edition you can see it here. I'm going to revisit all those battles we talked about last time and give you an update on who has taken the lead or even won the job outright. Even some new candidates have emerged. There will be one more update next week (AFC & NFC), and if you want to see a different battle covered, tweet me @Eric_TJRSports and tell me. Let's get to it.
AFC East
AFC North
AFC South
AFC West
AFC East
Quarterback
Kevin Kolb - When it was announced that Manuel was having a minor knee procedure and would miss the rest of the preseason, some thought that it left a tiny chance open that Kolb could win the starting job. Unfortunately, Kolb continued to play awful, and also suffered a concussion that some are calling career-threatening. Definitely not something you want to see, but with the Bills signing of Matt Leinart, it appears almost certain Kolb does not have a future in Buffalo.
E.J. Manuel - Manuel had a minor knee procedure that sidelined him for the remainder of the preseason, however when on the field he was clearly the best quarterback. With Kevin Kolb playing terrible and suffering a concussion, the job is most certainly Manuel's when he is able to get on the field.
Jeff Tuel - Even though the Bills signed Matt Leinart, it was announced that they would start rookie Jeff Tuel in Week 1. Tuel has been solid in the preseason, so clearly the Bills thought it was best to give him the start over Leinart. Here's a fun stat from ESPN Stats & Info:
Jeff Tuel will be 1st undrafted rookie QB in common draft era (since 1967) to start season opener when he starts Week 1 for Bills. (Elias)

— ESPN Stats & Info (@ESPNStatsInfo) August 26, 2013
Edge: Jeff Tuel. Expect Manuel to take over when healthy.
Wide Receiver #2
Aaron Dobson - The second rounder has looked ok this preseason, and should certainly factor in to the receiving game, however he has clearly been outshined by Kenbrell Thompkins. I'd expect Dobson to perhaps be the WR3, however with other pass catching options like Ridley, Vereen and whoever the Patriots play at tight end, there may not be enough passes to go around for Dobson to make an impact.
Josh Boyce - The fourth rounder is probably at the bottom of this trio, and hasn't done very much in the preseason. There's a chance that he factors in eventually, but for now, he's behind Thompkins and Dobson.
Kenbrell Thompkins - Thompkins has been the best of the bunch here, and is a really nice story as an undrafted free agent. He has emerged as a deep threat with solid hands. In Week 3 he caught 8 passes for 116 yards, which is a great sign because it means Tom Brady is comfortable throwing to him. Check out highlights from that game below. He's all but a lock to start at wide receiver.
Edge: Kenbrell Thompkins
Quarterback
Mark Sanchez - Boy this situation got interesting. The Jets started Smith in their Week 3 dress rehearsal game, which basically was there way of handing him the regular season starting job. Unfortunately for the Jets, Smith was atrocious, throwing 3 picks. Rex Ryan decided to throw Sanchez into the game in the fourth quarter to play with the backups, and then he proceeded to get injured, muddying the waters even more. His availability for Week 1 is a question mark, meaning this QB competition is still wide open.
Geno Smith - Like stated above, Smith looked atrocious in the Week 3 game against the Giants. This was really his true chance to shine and show the Jets that he was ready to be the starting quarterback and lead this team. Once it became obvious that he was struggling, the Jets pulled him. With Mark Sanchez now injured, Smith may be forced into this role, but there really is no clear cut answer at this time. Rex Ryan certainly didn't want to answer the question either and did so in typical Rex Ryan fashion:
Edge: Too early to tell.
AFC North
Running Back
BenJarvus Green-Ellis - He didn't play in Week 2 of the preseason and then started in Week 3's dress rehearsal. In that game he had 5 carries and accumulated 5 yards. Yes, 1 yard per carry. He has looked absolutely awful in the preseason but will most likely still see work in the regular season.
Giovani Bernard - Bernard has no doubt been the Bengals best option at the running back position this preseason, but it looks like we're headed for a committee in the backfield. If BJGE continues to be terrible, Bernard may be the main guy before long.
Edge: Look for a timeshare, but Bernard is the better option so far.
Running Back
Isaac Redman - Redman didn't play in the third preseason game, but should be ready for the opener. He most likely lost the starting job to Jonathan Dwyer, but it will still be a committee until rookie Le'Veon Bell returns from his foot injury.
Jonathan Dwyer - Dwyer rushed 8 times for 25 yards and caught 3 passes for 20 yards and a touchdown. He's been the best option out of the backfield this preseason, but will still split time with Redman until Bell returns. Until then, he's the best option.
Edge: Jonathan Dwyer
AFC South
Running Back
Ahmad Bradshaw - Bradshaw didn't practice fully for the first time until August 21st, and also didn't play in the team's third preseason game. They seem to be trying to get him ready for the opener.
Vick Ballard - Ballard has been unimpressive in the preseason, rushing 10 times for 33 yards in their latest game against the Saints. Bradshaw will be the starter, but Ballard will get carries when Bradshaw needs a rest.
Edge: Ahmad Bradshaw if healthy.
Wide Receiver #2
T.Y. Hilton - Hilton appeared to be locked in after a solid 2013 campaign, but Darrius Heyward-Bey has emerged as the second starter in Indy's offense. It's a pretty big shock, but Hilton will still see the field in 3 and 4 receiver sets.
Darrius Heyward-Bey - Classify this one under 'didn't see that coming'. Heyward-Bey has solidified himself as the second wide receiver, and the Colts have even designed plays specifically for him. Hilton clearly has more explosive potential, but after week 3 of the preseason, it's a certainty that Heyward-Bey has won the starting job.
Edge: Darrius Heyward-Bey
Wide Receiver #2
Keshawn Martin - He still remains listed behind Andre Johnson and DeAndre Hopkins on the depth chart, but definitely has potential. He has had some drops in the preseason, but should still be in the mix at wide receiver.
Lester Jean - Jean only got 2 targets in the dress rehearsal game, but caught them both for 36 yards. He's listed behind Johnson and Hopkins on the depth chart, and appears to be in that second tier of receivers with Keshawn Martin. Time will tell if he'll get regular playing time.
DeAndre Hopkins - Hopkins suffered a concussion and didn't play against the Saints. If he's healthy, there's no doubt he'll start opposite Andre Johnson, but we'll just have to wait and see if he can get on the field.
Edge: DeAndre Hopkins if healthy.
Wide Receiver #2 (Open because of Justin Blackmon's suspension)
Ace Sanders - The fourth round pick has been impressive in camp and it has already been stated that he'll be the slot receiver. It is certainly possible that he could fill in for Blackmon on the outside while he is serving his suspension.
Mike Brown - Brown didn't do anything in the Jaguars' Week 2 game, and was only targeted twice in Week 3. He doesn't appear to be much of a factor right now.
Mohamed Massaquoi - Massaquoi was released by the team.
Edge: Ace Sanders
AFC West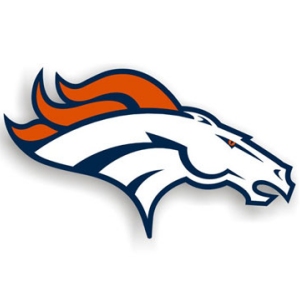 Running Back
Ronnie Hillman - Hillman has been somewhat of a mess this preseason. He has fumbled 3 times in the team's last 2 games, and even the Denver Post is calling him the "biggest mess" in Denver's backfield. His pass protection is also suspect, however he has produced decent numbers while on the field. With Montee Ball not ready to be a 3 down back, Hillman's erratic play has forced Denver to reconsider Knowshon Moreno, for the simple fact that he can protect Peyton Manning.
Montee Ball - Ball has played decently in the preseason, but he will not open the season as the starter. He has been getting goal line work which means he will see the field, and possibly even become the starter if he can improve his pass protection.
Knowshon Moreno - It appeared the team was ready to move on from Moreno, but Hillman's poor play has forced them to reconsider him. Still no word on a clear cut starter yet, but Moreno is back in the mix for now.
Edge: Hillman or Moreno will start, and Ball will be the short yardage back to start the season.
Wide Receiver #2
Eddie Royal - As the preseason continued, it appeared the Chargers were considering Eddie Royal to be their second wide receiver opposite Malcolm Floyd. However, he suffered a bruised lung as is now very much in doubt for the opener.
Vincent Brown - He played with the first team offense in the third preseason game, so his chances look good to be on the field as a starter in Week 1. He has big play making ability, so he should see playing time regardless.
Keenan Allen - Allen has had a very nice preseason, and started opposite Vincent Brown in the third preseason game. He also played out of the slot, which means the Chargers will most likely use him there as well during the regular season.
Edge: Depends on the health of Malcolm Floyd and Eddie Royal. Any combination of the four wide receivers are possible.
Next week I'll do a cumulative roundup of the AFC and NFC. Hopefully by then all of these battles will be straightened out and we have clear cut winners. See you next week!
Eric Cooper is an MLB and NFL writer for TJRSports. When not watching sports, he also enjoys spending time with his wife, son and dog. He also wonders what the heck happened to Hannah Montana? Imagine growing up idolizing her and then watching the VMA's last night? Yikes. Give him a follow on Twitter @Eric_TJRSports.