The Return of the Starting Pitcher
(Give Eric Cooper a follow on Twitter @Eric_TJRSports)
It wasn't too long ago that baseball games were dominated by big blasts and runs galore. In those days you could certainly make the case that a good offense was the key to success in Major League Baseball. Although most people look to 1998 and the classic home run battle between McGwire and Sosa when they think about offense, that was really just the beginning of the onslaught that us baseball fans would be subject to in the years to come.
The next decade would be dominated by big sluggers who put up gaudy numbers, entertaining thousands of fans in the process. Of course we all know the main reason for this power surge came from a needle or other banned substances, but that's well documented elsewhere, and frankly it doesn't interest me. Regardless, Major League Baseball ramped up their testing and seem to have made great strides in evening out the playing field.
Fast forward to the present day, and where are we? Well, we have an American League Championship Series which features the Boston Red Sox and the Detroit Tigers, as well as a National League Championship Series which features the Los Angeles Dodgers and St. Louis Cardinals. While all four of these teams have potent offenses, the real strength of all four teams lies in their starting rotations. Yes, all four of them. Not only do they carry familiar names like Kershaw, Verlander, Lester, and Wainwright, but also newcomers like Wacha, Ryu and Lynn. Not only did these rotations pitch great in the regular season, but they continued their success into this postseason, making for some great theatre in the process.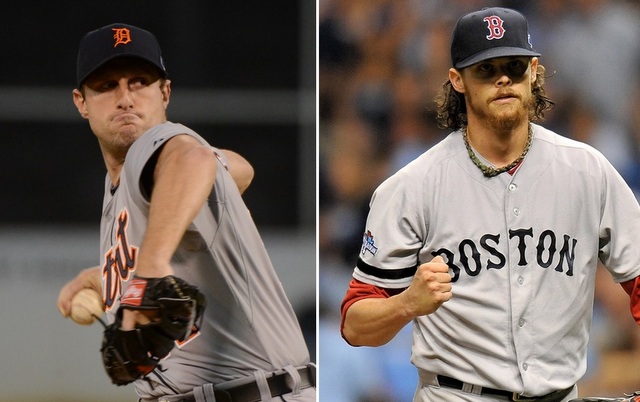 When measuring the effectiveness of a pitcher, the first stat I look at is Quality Starts. I'm not on board with all of the sabermetrics of this day and age, but Quality Starts is by far a better way to measure a pitcher than Wins. A Quality Start is defined by a pitcher pitching 6 innings and allowing no more than 3 earned runs. Consider this. So far there have been 8 games in the League Championship Series' (4 in each league). Of the 8 starting pitchers in the ALCS, 6 have thrown a Quality Start. In the NLCS, of the 8 starting pitchers, 6 have also thrown a Quality Start. That is simply incredible. 75% of the time in this year's LCS', the starting pitcher's have given their team a great chance to win, and pitched deep into the ballgame. This is the main reason these games have been so low scoring, and all-around exciting.
Sure, it's fun to watch big blasts and runs being scored in bunches, but pitcher's duels leave you on the edge of your seat, because you know there is such little room for error, and you just wait, anxiously, to see who shows a crack in the armor first. It's what October is all about, and the performances being turned in this year will make it one that we'll remember for a long time. Welcome back hurlers, southpaws, etc. Glad to have you back.
Eric Cooper is an MLB and NFL writer for TJRSports. When not watching or writing about sports he enjoys spending time with his wife, son and dog. He's also finding time to enjoy some of the new TV shows this fall, and gives a ringing endorsement to Sleepy Hollow. You can follow him on Twitter @Eric_TJRSports.