We take a look at offensive positional battles in the AFC
This is my first NFL contribution for the site, and being that it's the preseason, I thought it would be fitting to take a look at some positional battles going on in training camps. In this first edition we'll stay on the offensive side of the ball in the AFC, checking in on QB, RB and WR battles. We've had one week of preseason games, so I'll touch on some of those results as they relate to the battles. After Week 2, I'll shift to the NFC, and back to the AFC after Week 3. After Week 4 I'll do a cumulative round up on who actually won these battles for the AFC and NFC. Want to give your opinion on a particular battle? Is there another one you want me to focus on? Tweet me @Eric_TJRSports and I'll include some reader thoughts in the next update.
AFC East
AFC North
AFC South
AFC West
AFC East
Quarterback
Kevin Kolb - Kolb injured himself when he slipped on a rubber mat. He didn't play in the team's first preseason game because of the injury. Reports have said that he's trying to rush back because he's feeling the pressure of losing the starting job to E.J. Manuel.
E.J. Manuel - The rookie looked good in his pro debut against the Colts, going 16 for 21 with 107 yards and a touchdown. It's clear that he's the heir apparent, the only question that remains is if he starts the season under center.
Edge: E.J. Manuel
Wide Receiver #2
Aaron Dobson - Taken in the second round this year, hopes are high for Dobson. He got 8 targets but was only able to bring in 2 catches for 35 yards in the team's opener.
Josh Boyce - He was taken in the fourth round by the Pats in the 2013 draft, but only saw one target in the first game.
Kenbrell Thompkins - Thompkins went undrafted this spring, but was signed by the Pats and caught 4 of his 5 targets. Like the rest, we'll have to wait and see who distances themselves.
Edge: Too early to call.
Quarterback
Mark Sanchez - Definitely a lame duck QB, and that awful pick 6 he threw on a screen pass didn't help his case. However, Smith got injured and it's looking more and more likely that Sanchez will be the Week 1 starter.
Geno Smith - Went 6/7 before rolling his ankle and leaving the game. The injury doesn't appear serious and he shouldn't miss any time, but there has been talks that Sanchez will be the Week 1 starter.
Edge: Mark Sanchez
AFC North
Running Back
BenJarvus Green-Ellis - He's the incumbent in Cincy, but the Bengals clearly don't think he can carry the load on his own, if at all. He had a very lack luster 2012 campaign, and with the drafting of Giovani Bernard, it's hard to imagine The Law Firm in anything more than a timeshare in 2013.
Giovani Bernard - He was the Bengals second pick in the draft, so they obviously have high hopes for him. He did score in the Bengals preseason opener, but only averaged 2.8 yards per carry in his 10 rushes.
Edge: Looking like a timeshare to start the season, but Bernard seems to be the future.
Running Back
Isaac Redman - Redman started the game against the Giants in the preseason opener, but only saw 2 carries where he totaled 7 yards. He's listed as number one on the depth chart, but we'll have to watch as the season gets closer.
Jonathan Dwyer - Dwyer didn't impress in his debut either, getting 6 carries for only 15 yards. He's a bit of a bruiser, but the Steelers weren't afraid to give him the start in a few games last year when he was playing well.
Edge: Isaac Redman
AFC South
Running Back
Ahmad Bradshaw - The Colts signed Bradshaw in the offseason after the Giants cut ties with the veteran. He's certainly a talent, but is still plagued by the same foot problems that have haunted him for the last couple seasons. He didn't play in the opener, but should be ready for the regular season opener at the very least.
Vick Ballard - Ballard showed some flashes last year, but the team can't be too confident in his abilities as an every down back if they went out and signed Bradshaw. Still, Bradshaw is a walking injury, and Ballard will see his fair share of carries.
Edge: Looks to be headed for a timeshare.
Wide Receiver #2
T.Y. Hilton - Hilton was a breakout performer for the Colts last year and really showed some big play making ability. He caught all three of his targets in the opener and even found the end zone.
Darrius Heyward-Bey - Heyward-Bey started opposite Reggie Wayne in the opener, but only had one target. We'll have to keep an eye on him in the rest of the preseason.
Edge: T.Y. Hilton
Wide Receiver #2
Keshawn Martin - He's listed as the #2 wide receiver on the depth chart, but didn't do much in the opener against the Bills. Martin saw 5 targets but only brought in 2 of them for 30 yards.
Lester Jean - Jean got some playing time last year, and saw plenty of targets in the Texans first game. He even found the end zone.
DeAndre Hopkins - Hopkins is the Texans first round pick and had a solid day in his pro debut. He caught four of his five targets and even took one into the end zone. His 13 yards per catch were also impressive.
Edge: Too early to tell.
Wide Receiver #2 (Open because of Justin Blackmon's suspension)
Ace Sanders - Sanders was the Jaguars fourth round pick in the draft, and is already listed right behind Justin Blackmon on the depth chart. With Blackmon being suspended for the first four games of 2013 for violating the substance abuse policy, Sanders could slip himself into the starting lineup right out of the gate.
Mike Brown - Brown got the most targets out of any wideout in the Jags' opener, which is nice to see, but he'll probably have to show some play making ability to beat out Sanders.
Mohamed Massaquoi - The veteran found a new home in Jacksonville and hopes to land a spot on the team. The odds of him being a starter are looking slim, but if he stays on the roster, he should see some reps.
Edge: Ace Sanders
AFC West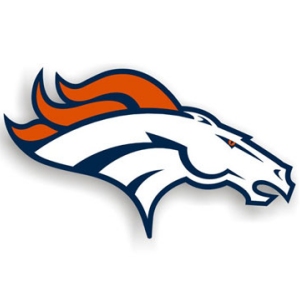 Running Back
Ronnie Hillman - Hillman played sporadically last year for the Broncos, but figures to see increased time with Willis McGahee gone and Knowshon Moreno never fully gaining the trust of any coaches. Hillman only found the end zone one time in 2012, and didn't impress in the Broncos first preseason game. He's still the favorite to start Week 1, but a time share looks inevitable.
Montee Ball - Ball was the third running back drafted in 2013, and the Broncos second overall pick. There's high hopes for him in the organization, but he also didn't do much against the 49ers' stout defense. This is a camp battle that will take some time to sort out.
Edge: Will most likely end in some sort of timeshare, but Hillman has the advantage for now.
Wide Receiver #2
Vincent Brown - Brown is coming off a hamstring injury but is expected to play in the Chargers second preseason game. He is an explosive receiver, and needs to try to get some playing time in if he wants to beat out Keenan Allen.
Keenan Allen - Allen was drafted in the third round by the Chargers and is a solid receiver. He's coming off a torn PCL, but has great talent. Regardless of whether he lands the WR2 job, he should still see plenty of playing time.
Edge: Too early to tell.
Is there a battle you want me to talk about that's not listed? Tweet me at Eric_TJRSports and let me know. I'll give you a shout out in the next update.
Eric Cooper is an MLB and NFL writer for TJRSports. When not watching sports, he also enjoys spending time with his wife, son and dog. While he knows preseason football is mostly meaningless, he still gets pumped up for it. Give him a follow on Twitter @Eric_TJRSports.