A Final Look at Positional Balles in the AFC and NFC
Happy NFL Kickoff Eve! Congratulations, you made it through the preseason, and now with the season upon us, it's time to take one last look back at our positional battles from the AFC and NFC and let you know who came out on top (of the depth chart). Some battles solved themselves, while other guys had to win their jobs outright. Whatever the case, we now have a more defined view of who you can expect starting on the field in Week 1. If you have any questions for me, tweet me @Eric_TJRSports and I promise I'll respond. Let's get to it...
AFC East
AFC North
AFC South
AFC West
NFC East
NFC North
NFC West
AFC East
Quarterback
Kevin Kolb - After Kolb suffered his injury in the preseason, he was never an option. Let's just hope he gets healthy after the concussion since he's had a history of those.
E.J. Manuel - After Manuel's knee procedure, the team announced Jeff Tuel as the starter for Week 1...only to backtrack after Manuel returned to practice for a couple days. They then announced Manuel would be their Week 1 starter.
Jeff Tuel - In a case of flip-floppery, Jeff Tuel was announced as the starter for Week 1, only to have the rug pulled from under him when Manuel came back earlier than expected. Maybe the Bills had this planned all along. Maybe not.
Winner: E.J. Manuel
Wide Receiver #2
Aaron Dobson - He's looked decent in the preseason, and will definitely see some playing time, but was out-shined by Thompkins in every way.
Josh Boyce - The fourth rounder finished at the bottom of this trio. He should see some time, but is certainly behind both Dobson and Thompkins on the depth chart.
Kenbrell Thompkins - Thompkins was by far the best of the bunch here, and won this battle outright. Tom Brady loved throwing to him, and he received a healthy amount of targets. Look for him to be on the field from the get go in Week 1.
Winner: Kenbrell Thompkins
Quarterback
Mark Sanchez - This situation was an absolute disaster. Sanchez and Smith both looked bad in the preseason, and it seemed as though Sanchez was on track to remain the starter until he got hurt. Now the Jets have signed Brady Quinn, and Sanchez seems to think the franchise may be giving up on him (shouldn't he have figured that out when they drafted Smith?). Either way, the Sanchize may have seen his last snap for the J-E-T-S.
Geno Smith - The rookie looked pretty awful this preseason, and unfortunately for him (and Jets fans), the Jets had no other option. It's clear the Jets never wanted to start Smith to begin the season, and now he's most likely in there for the duration. Perhaps it will be a season the rookie can build on, and that's pretty much all the Jets can hope for at this point.
Winner: Geno Smith
AFC North
Running Back
BenJarvus Green-Ellis - Green-Ellis had an absolutely average preseason, which basically sums up his entire career. The carries should eventually see a shift to Bernard, but the first guy on the field will be Green-Ellis.
Giovani Bernard - Bernard is clearly the more talented runner in this backfield, but he still won't be the first guy out there. There's a good chance that he will see the majority of the carries with somewhere around a 60-40 split, and I would even expect him to get more than that as the season rolls on.
Winner: BenJarvus Green-Ellis, but this will be a timeshare.
Running Back
Isaac Redman - Redman was named the starter for the Steelers, which wasn't much of a surprise after the Steelers cut Jonathan Dwyer. Felix Jones will factor into the mix, but it's unlikely Redman holds on to the starting job with Le'Veon Bell expected to return within a couple of weeks.
Jonathan Dwyer - Dwyer was surprisingly cut by the Steelers at the end of training camp. It wasn't a surprise because of his talent, but more so because of the Steelers other options (or lack thereof). Dwyer has yet to land a new home, but I could certainly see a team like the New York Giants being a fit if their second and third running options don't pan out.
Winner: Isaac Redman
AFC South
Running Back
Ahmad Bradshaw - Bradshaw sat out the entire slate of preseason games, but that was by design. The veteran runner has a history of foot problems, so taking it easy in the preseason was the best way to get him ready for Week 1. And that's just what he is; ready to go. Bradshaw will be the Week 1 starter.
Vick Ballard - Ballard didn't do anything special in the preseason to leap frog Bradshaw, and he will now assume his role as the number 2 back on the Colts.
Winner: Ahmad Bradshaw
Wide Receiver #2
T.Y. Hilton - Hilton was a surprise star in 2012 and appeared to have the inside track on this job in 2013. Unfortunately for him, the Colts thought it was necessary to bring in Darrius Heyward-Bey and give him a shot at the job. Heyward-Bey ultimately won the job, and now Hilton will only see the field in 3 receiver sets.
Darrius Heyward-Bey - A very surprising turn of events in Indianapolis led to Heyward-Bey being named the number 2 wide receiver. He didn't have a ton of success in Oakland, but also never had a quarterback better than Carson Palmer. Andrew Luck is much better than Carson Palmer, so perhaps Heyward-Bey will find some success.
Winner: Darrius Heyward-Bey
Wide Receiver #2
Keshawn Martin - Martin will be a factor for the Texans' special teams unit, and could even see some reps at receiver, however DeAndre Hopkins is the class of this bunch.
Lestar Jean - Some people seem to think Jean could be the number two guy in Houston as he had a solid preseason, but DeAndre Hopkins is the right answer here. If Hopkins gets injured, I'd expect Jean to slip into the number 2 role.
DeAndre Hopkins - Hopkins finally passed his final concussion test and should be good to go in the Texans' opener. He has the most talent of this group and should be starting opposite Andre Johnson.
Edge: DeAndre Hopkins
Wide Receiver #2 (Open because of Justin Blackmon's suspension)
Ace Sanders - Sanders seems to be the clear cut number two on the team with Justin Blackmon suspended, however the Jaguars also want to use him in the slot, which would open up a spot on the outside for another receiver. Either way, Sanders seems to be the best bet after Shorts.
Mike Brown - Brown could be a factor in the passing game along with Denard Robinson, but Sanders still seems like the big threat.
Winner: Ace Sanders
AFC West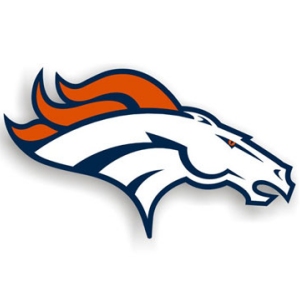 Running Back
Ronnie Hillman - Hillman will get the start in Week 1, despite his fumbling woes in the preseason. This will absolutely be a committee with time split between Hillman, Ball and Moreno, but for now, Hillman is the starter.
Montee Ball - Ball is definitely the most talented of the group here, but the rookie will have to show that he can protect Peyton Manning before the Broncos will trust him in an every down role.
Knowshon Moreno - Moreno just won't seem to go away, and will still see some playing time, but most likely will get the least carries out of the 3.
Winner Ronnie Hillman, but this will be a committee.
Wide Receiver #2
Eddie Royal - Royal is listed as the #2 receiver right now, but it seems as though he'll be the slot guy. Vincent Brown is expected to play opposite Malcolm Floyd, which makes this a tough call. For now, we'll give Royal the nod.
Vincent Brown - Brown is probably the most explosive receiver of this group (we'll have to see about Keenan Allen) and will most likely play opposite Malcolm Floyd, however he is not currently listed as the number two receiver. Even without this designation, I'd assume Brown gets plenty of playing time.
Keenan Allen - Allen should certainly get his chances this year, as the Chargers have high hopes for him. He may not see a ton of plays at first, but this receiving core is full of injury prone players, so it's likely Allen gets a shot at some point.
Winner: Eddie Royal, but expect Vincent Brown to line up opposite Malcolm Floyd.
NFC East
Quarterback
Michael Vick - Vick was designated the starter about a week ago, so he'll get the nod in Chip Kelly's new offense.
Nick Foles - Foles had a solid preseason, but the Eagles just decided to go with Vick. He'll remain the backup and has proved he is more than capable of running this offense if Vick goes down at any point.
Winner: Michael Vick
Wide Receiver #2
Riley Cooper - Cooper was always expected to be the number 2 guy with Jeremy Maclin going down for the season, and even after concert-gate, he still remains in that spot.
Jason Avant - Avant will be the third wide receiver option behind Jackson and Cooper, a spot he's pretty familiar with.
Winner: Riley Cooper
NFC North
Running Back
Eddie Lacy
Lacy absolutely ran away with this job (no pun intended). He was so much more impressive than the rest of the running backs that it really wasn't even a competition. He'll get the start in Week 1.
Johnathan Franklin
Before the preseason started, people actually thought Franklin could give Lacy a run for his money as the starter. That never played out as Franklin didn't really do anything in the preseason. According to the Packers depth chart, Franklin is third in the pecking order behind Lacy and James Starks.
Winner: Eddie Lacy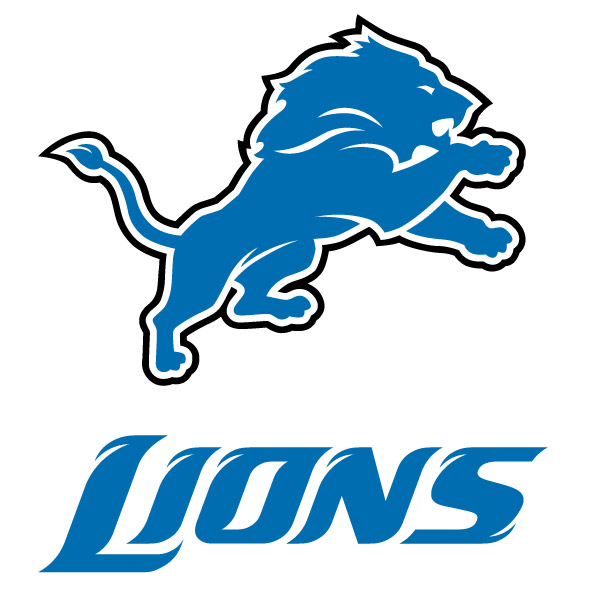 Wide Receiver #2
Nate Burleson
This one was never really clear, however Burleson is listed as the number 2 receiver on the Lions' depth chart, so we have to assume he will be starting opposite Calvin Johnson in the Lions' opener. Burleson is nothing exciting, but is a veteran who can make some plays.
Ryan Broyles
Broyles is coming off of a torn ACL but has been able to play so far. He should see plenty of game time, but as far as starting goes, he appears to be behind Burleson.
Edge: Nate Burleson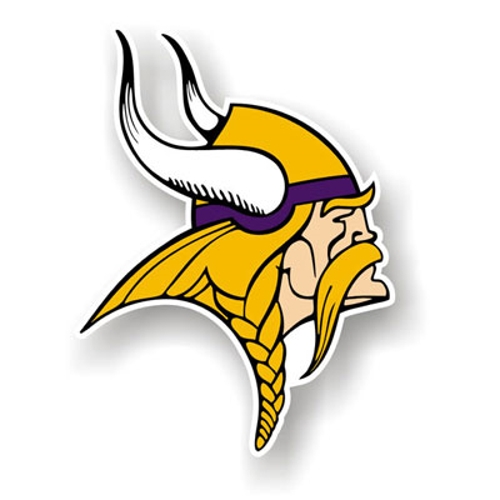 Wide Receiver #2
Jerome Simpson
Simpson was nothing exciting last year, however the Vikings have chosen to give him another shot and designated him as the number 2 receiver alongside Greg Jennings. Simpson has big play ability, and the Vikings are hoping to see it this year.
Cordarrelle Patterson
Patterson was taken in the first round by the Vikings, and even though he won't be starting, he should certainly see plenty of playing time. He's a great talent that the Vikings hope can fill the loss of Percy Harvin.
Winner: Jerome Simpson
NFC West
Running Back
Daryl Richardson
Richardson was always thought to be the starter going into this season and that isn't changing. He wasn't terribly impressive in the preseason, but his competition was pretty awful. Richardson will try to carry the load, but could lose some carries to Isaiah Pead and Zac Stacy.
Isaiah Pead
​Pead was given plenty of chances in the preseason to win the starting job, or even a greater role in the running game, but just never capitalized. I still think he'll get some looks when he returns in Week 2 from his suspension.
Winner: Daryl Richardson
Wide Receiver #2
Kyle Williams
Formally a practice squadder for the Dolphins, Williams now finds himself in the mix for the 49ers at the number 2 receiver spot. With Michael Crabtree not expected to return until late in the season, Williams has a great opportunity to make a name for himself. He still hasn't played in a preseason game, but the feeling in San Francisco is that he has an edge for this spot.
Jon Baldwin
Baldwin will most likely not have a spot on the game day roster at first because he is buried on the depth chart. To this point, he just hasn't proven to be a better option than some of the other receivers.
Marlon Moore
Moore will start opposite Anquan Boldin and fill into the X receiver role that Michael Crabtree played. He could eventually be pushed by Kyle Williams, but for now, Moore is the guy.
Winner: Marlon Moore
Eric is an MLB and NFL writer for TJRSports. When not watching or writing about sports, he also enjoys spending time with his wife, son and dog. He's not sure what's better, Christmas Eve or NFL Kickoff Eve. In his mind, they're pretty close. You can follow him on Twitter @Eric_TJRSports.