One of the best matchups in recent memory should lead to a great Fall Classic
Welcome to the World Series. The Fall Classic. In my personal opinion, the best event in all of sports. (Of course I don't expect everyone to have that opinion). This year we get a repeat of the 2004 series as the American League Champion Boston Red Sox take on their National League counterpart, the St. Louis Cardinals. This is a great matchup in so many ways, with a prediction almost impossible to make. We're going to break it down on both sides of the field, and the end I'll have a prediction for the series. This isn't going to be the smackdown that the Red Sox put on the Cards in 04 I can assure you that. Let's get to it.
Offense
This is the strength of the Red Sox. They have a potent offense that is capable of hurting you at any point in the lineup. With names like Ellsbury, Pedroia and Napoli to name a few, the Red Sox can strike at any time, and score in bunches. The interesting dynamic in this series is where David Ortiz fits in when the Red Sox play at Busch Stadium. John Farrell has said that Ortiz will play one, and possibly two games at first base.
The problem this creates is where do you play Mike Napoli? He's a former catcher, but hasn't played there this season, so throwing him back there in the World Series may be something the Red Sox shy away from.
The Cardinals lineup doesn't have the firepower that Boston's does, but it does have some October stars. Carlos Beltran is arguably one of the most successful postseason hitters of all time, but this is his first trip to the World Series, and it will be interesting to see if he can continue his success on the biggest stage of all.
Matt Holliday provides some punch in the middle of the order, and the returning Allen Craig will be another source of power that this lineup has missed. David Freese is another Cardinal who fits the mold of postseason hero, so it wouldn't be surprising to really see him step up and be a difference maker.
Starting Pitching
We'll start with the Cardinals here. When you look at this rotation, the obvious ace stands out to you. Adam Wainwright is everything you want in a Game 1 starter. He's a true gamer and someone who the Cardinals shouldn't have to worry about when they send him to the hill. Right behind him we get rookie sensation Michael Wacha.
Wacha has been nothing short of sensational for the Cardinals this year and has shined even brighter in the postseason. The true test for the youngster will be standing on the mound at Fenway Park in game 2. Past Wacha the Cardinals have Joe Kelly and Lance Lynn, who are both solid in their own right. This is a rotation that is solid throughout.
For the Red Sox, the ace is Jon Lester. Lester has been very good this postseason, pitching to a 2.33 ERA in 3 outings. He can certainly go toe-to-toe with Wainwright. Past Lester, the Red Sox have John Lackey, Clay Buchholz and Jake Peavy.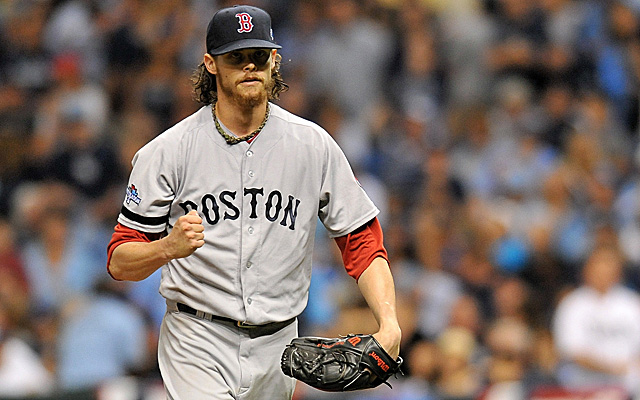 Buchholz has been dealing with some "physical issues", and it's unknown whether he will start game 3 or 4. The Red Sox also added Felix Doubront to their roster, most likely for long relief or in case Buchholz is unable to go. Peavy was good in his first postseason start against Tampa Bay, but threw a real dud the next time out against Detroit where he got shelled for 7 runs in 3 innings.
Bullpen
In my opinion this one is really a toss up. I think the Cardinals have better depth in their bullpen with names like Rosenthal, Axford, Choate, and of course the young star closer Edward Mujica. While the Red Sox don't have the same amount of reliable arms, they do have the stronger back end of the bullpen. Koji Uehara was the best closer in baseball this year, and when you can shorten the game ala Mariano Rivera, it really gives your team an advantage.
As long as the Red Sox other relievers can do their jobs, Boston should have an advantage in the bullpen just because of their un-hittable closer.
Prediction
This is a really, really hard World Series to predict. You could tell me either team won in 6 or 7 games and I wouldn't have a hard time believing it. They both have clutch, postseason performers who could be difference makers in every game. My prediction: Boston in 7. With two teams this good, I have to believe it's going 7 games, and when it comes down to it, I can't see the Red Sox losing a game 7 at Fenway. That's really all it came down to for me. However it turns out, this is going to be a great series filled with memorable moments. Enjoy it.
Eric Cooper is an MLB and NFL writer for TJRSports. When not watching or writing about sports he enjoys spending time with his wife, son, and dog. Living on the east coast, he really wishes the World Series games started earlier than 8. Also Thursday Night Football. And Sunday Night Football. And Monday Night Football. You can follow him on Twitter @Eric_TJRSports.